echo "custom header code goes in here"; ?>
900 Series In-Wall Modular Mixer/Amplifiers
W-906A W-912A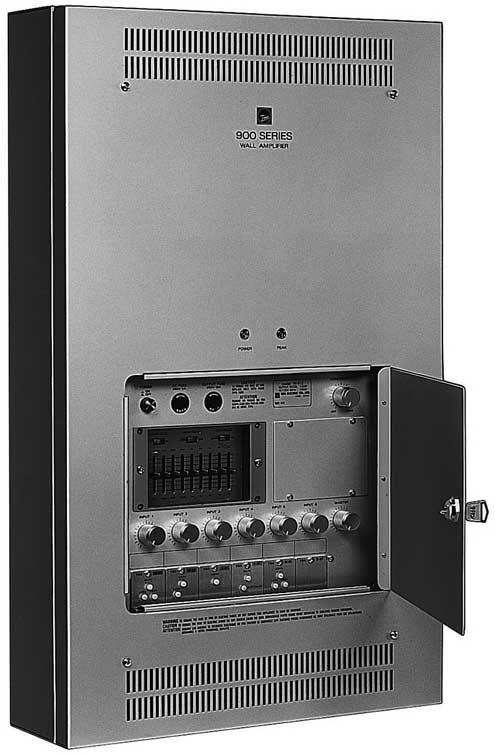 W-906A UL and W-912A UL (60/120 Watt) 6-Channel In-Wall Mixer/Amplifiers
Product Features
Modular design allows fast and easy custom configurations.
Engineered for high performance with wide frequency response, very low noise and distortion, and excellent output regulation.
Six Module Slots accept TOA plug-in modules for unmatched flexibility.
Flush or Surface-mount with optional back boxes - BX-9F (flush-mount) and BX-9S (surface-mount).
One Octave Nine Band Equalizer.
High and Low Pass Filters.
Compressor prevents overload and distortion.
Thermal, DC and Overload Protection with muting during power up.
Peak and Power Indicators.
Muting Function for input priority override.
Expandable to Eight Channels with optional WE-2.
TOA plug-in modules
Five Year Warranty.
More Information
Click on a checkbox to add to batch download.
Manuals
CAD & Specifications
Images
Additional Information